Every WordPress blog site has to have an About Me page. It's the SEO law. Hello to those of you who got here thanks to a Boolean search term – I used to be a link builder like you, until I took an arrow to the knee.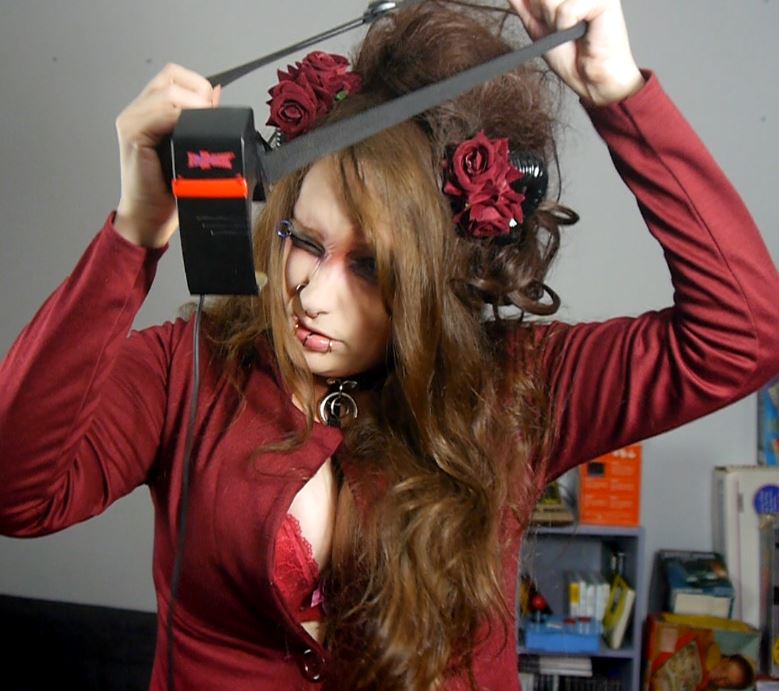 Online I go by Octavius King. My YouTube persona is a character who plays retro games, has dodgy greenscreen adventures and gets passionate about gaming.
I also stream as Octy, which is basically me but with the disassociation I need to have the courage to put myself in front of a camera and act like a prick for a couple of hours.
My real name is Sarah. I am a life-long gamer, with my first console being a Game Boy bought for me by my dad to try to get me to stop acting so depressed. Today, I can honestly say games are one of the very few passions I have in life – the other one being my pet rats.
If you're looking for a PR email address, it's octaviuskingpr@gmail.com. I am always up for streaming indie games. I am open to sponsorships from companies also as long as it fits my audience and you're not a brand with absolute clown shoes morals.
FAQ:
Why do you call yourself Octavius when that's a man's name?
Well, the character in my videos is called Octavius. My name is Sarah. But aside from that, I don't care for gender binaries and it's a cool name. I played Octavius in a production of Julius Cesar at Brighton Fringe and took it from that.
What is your Twitch channel?
You can find it in the sidebar <3 my user name there is Octavius_King
Is your YouTube character really what you are like?
No. She is a character. Please do not ask me on a date or send me emails worried about my wine consumption, I'm fine! 🙂
Can I email you fan mail?
At the moment, no – this is purely because I'm too anxious to read it, and sometimes people get upset when they don't get replies. I appreciate my viewers so much, but I can't manage expectations. I stream live every week though, so come say hi!
Do you have any other work aside from your channel I can look at?
I do a podcast with Nostalgia Nerd. Find it here! https://octanerdle.com/
Is Nostalgia Nerd your boyfriend?
Filing this one under "things which have absolutely no relevance at all".
Is John Robertson or Larry Bundy Jr your boyfriend?
WHY DO YOU CARE
How can I support you?
Subscribing to my YouTube channel helps a lot. My content is free, but some choose to support me on Patreon, or subscribe on Twitch. This keeps my bills paid and content going. I am so grateful.
Do you want this photo of my penis?
No thank you.
Why do you hate the Atari Jaguar?
Don't get me started.
Do you have an OnlyFans?
No. Please stop asking. I do however have an Instagram account, but I don't put lewds on it.