I've been editing a video about Sega's 'Great Sports' series for the Master system, released between 1986 and 1988, and happened to come across this monstrosity.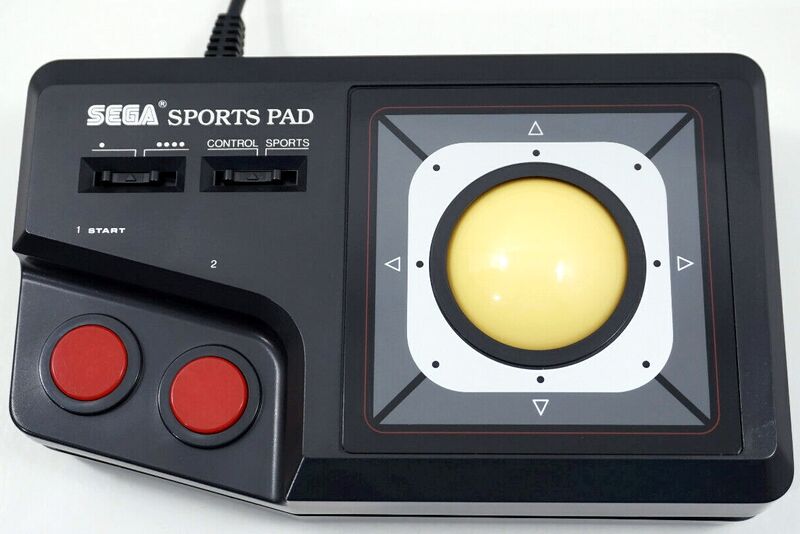 This is the Sega Sports pad, released in America in 1986. It only had two games that were meant to specifically work for it – Sports Pad Football, and Great Ice Hockey. Sports Pad Football was just Great Football – one of the already released games in Sega's "Great Sports" series – set up with trackball controls, so that's already a load of crap. Great Ice Hockey didn't work without the trackpad controller, and it didn't get released without the requirement for the ill-fated peripheral.
To be honest, I don't think us in Europe missed out on much. That switch reading "control/sports" I *think* switches the signal from analog to digital, so it can be used with other Master System games. It needs to be set to "sports" if you want to play any of the MASSIVE LIBRARY of two games with it.
It was released again in 1988 in Japan, with one key difference: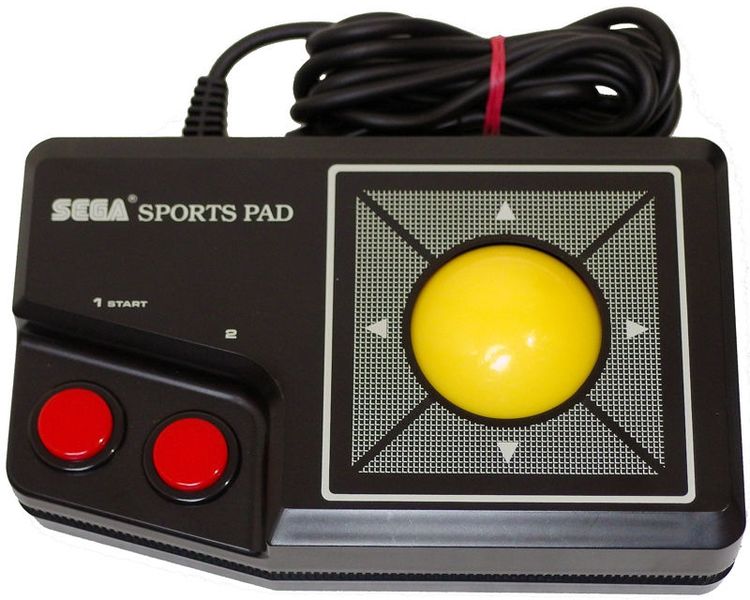 OH NO, THE SWITCH FOR CONTROL/SPORTS HAS GONE!
Does that mean it can be used for all games on the Master System and it works well with them??? Lol no. It works with Sports Pad Soccer. That's it. That's your lot. No, you can't have any more. Because Sega hates you.
These things aren't easy to come by and when they do appear on eBay they are insanely expensive. The Japanese one I'm only guessing doesn't work with any other games but it's an educated guess – it's an analog controller, and the Master system won't accept it by default. The buttons would work though, so go crazy jumping on Sonic.
Because these things were more than the price of a game, they didn't do well. The Japanese one got bundled with the Soccer game it worked with, which is a bit like Wii Fit being bundled with that otherwise useless balance board. But like, a considerably higher level of bullshit.
Stay tuned for my next video on Sega's Great Golf. I might do another video about the other "Great Sports" series Sega did, but my overall review of them is they are kind of rubbish and that's obviously got minimal video script potential.
Did you have one of these trackballs? Or any console trackball? Complain about them in the comments