When I met James (not his real name), I was a deeply naïve eighteen-year-old. I had never had a boyfriend – not a proper one, anyway. I had been in one of those "we kissed once and now we hold hands sometimes" things in secondary school for a hot minute.
I was preparing to go to University in a couple of months following a particularly useless gap year. James found my music online and we started a conversation. He was a year older, living in the same city. We texted a while, then we met up for the first time.
Looking back, the red flags that popped up almost immediately and were absolutely fluorescent. And like, the size of the fucking sun. But at that age and my experience, I thought they were just fancy drapes or something.
A few hours into our first meeting, he kissed me. It was nice enough. Then he asked me to be his girlfriend, and I said "maybe".
Because I wasn't sure. I didn't really know him. But I liked him. But I didn't even know what his middle name was.
He got angry. Visibly, audibly angry. So I quickly said "okay, okay yeah." And that was it.
My fate was sealed for the next four years.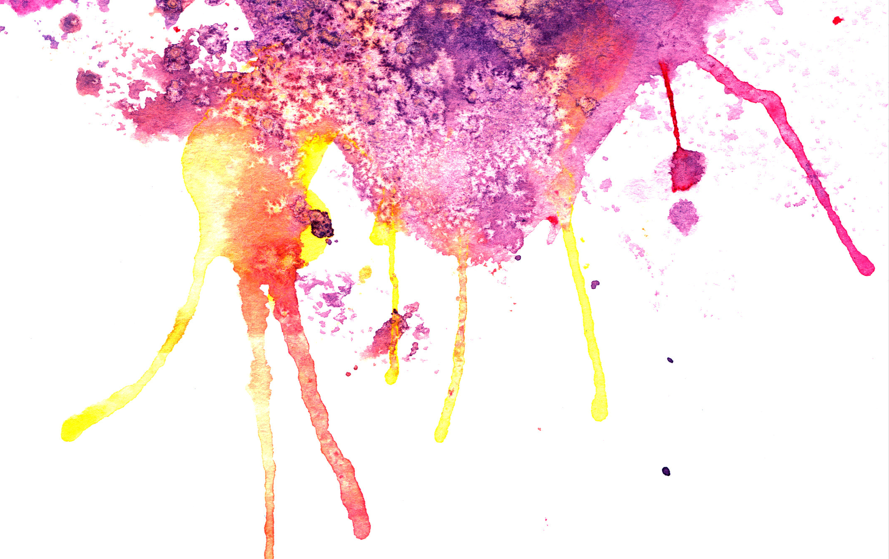 I tried to split up with him a few weeks after. He smashed up his phone in anger. I felt bad and got back with him. I tried again a week or so later and another phone got smashed up.
A few weeks after still, he started getting angry that I was going to be going to university in a month. He begged me to take another year off and "go travelling with him." This man was barely able to leave his bedroom.
When I wasn't moving on that point, he demanded I cancel my planned student accommodation and have him, who didn't have a job and was surviving off his mother, move in with me in my university city.
I wasn't keen on that idea either. We had an argument and I headed home. He texted me to say he had cut himself and was going to hang himself. So I went back to his place. He had cut himself and hung a USB cable up on the doorframe. There was a burn on his neck.
I thought if he died, it would be my fault. I cried. He gave me the first of many, many silent treatments – what I would come to call his "episodes". Then he would come out of that angry silence, cry, hold me, tell me he loved me. And I thought "oh, okay. It's going to be alright."
He had those "episodes" hundreds of times during our relationship. And each time I stupidly thought, after the crying and the "I love you", that it was going to be alright.
A little while before I left for university, he proposed to me.
I felt sick, but I said yes – even while thinking why the hell am I agreeing?
I distinctly remember us both being in a bar afterwards having a drink. All that was going through my head was "it's okay. I'll just make sure I'm drunk for the entire marriage."
That was honestly my thought. And it didn't phase me at all, that I was already trying to think of ways to cope with being married to this guy. In a strange, twisted way of thinking I was already in his mindset – that once I'd been with someone physically no one else would want me. So he was my only choice now.
Early on, I told him about my mum's boyfriend. I told him about how he had done things to me when I was a child, and how my mother had brushed the whole incident under the rug. James was appalled. And then, he started to gaslight me.
"You should tell the police." He said. "What if it happens to someone else?"
Read: if your mum's boyfriend does it to another child, it will be your fault.
He made me call the police right in front of him. They said there wasn't anything they could do about such a historical case. But this would still become a tool for James would blackmail me with later.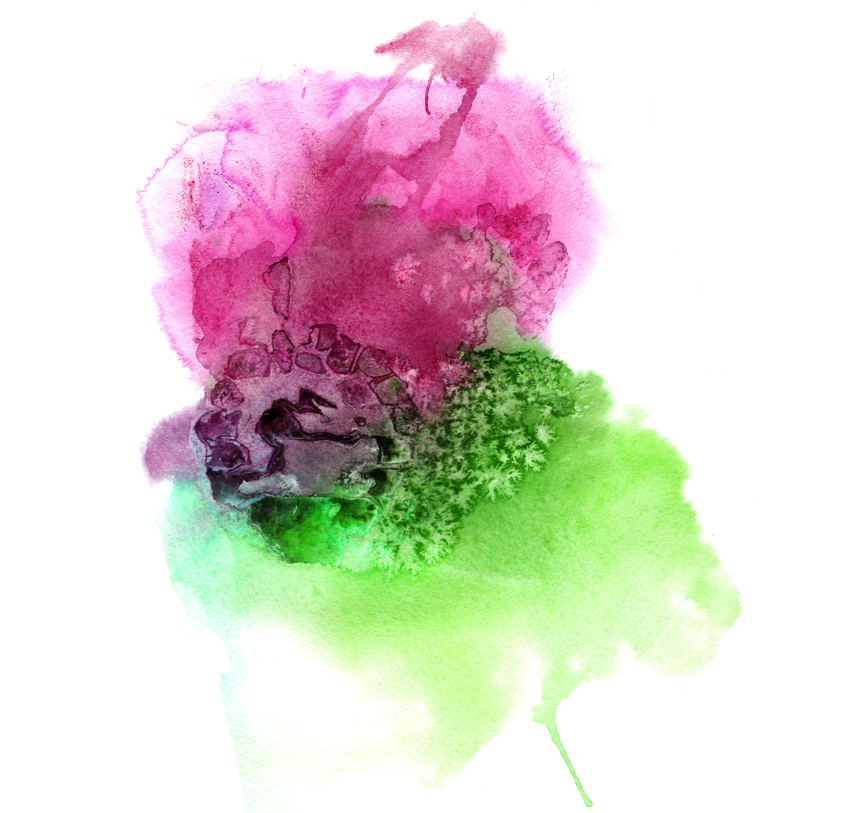 James told me he wasn't a virgin. But he went on a lot about women being sluts if they weren't virgins.
I was a virgin. It didn't occur to me how odd it was that he didn't hold me to the same standards he held himself – but basically, when I, now engaged and quite sure I wasn't going to get out of this, allowed him to take that step with me; it was the worst thing I could have done.
I put huge importance on that action because of my childhood sexual experience. Even though I knew I was only telling myself I loved this guy (I even wrote it in my diary, I LOVE JAMES, I LOVE JAMES, as if scribbling it down again and again would make it feel true) I did still trust him. I thought he was going to be good about the whole thing.
But after the act he had extra power over me – the idea that now, no other man would ever want me.
It wasn't long after that he started bringing up the fact I hadn't bled profusely during the first time.
He started accusing me of having not being a virgin. I didn't have an answer. It had bloody hurt, but there hadn't been the explosion of blood you're told to expect by a society that has very little idea of how a hymen works.
He mentioned it so often that I started to believe that I hadn't been a virgin. I would scour my memory trying to find one incident that might explain my relatively stress-free first time. I even became terrified that my mum's boyfriend might have done more with me than I could remember.
James then started to gently suggest the pain I had during intercourse was due to an STD, that I might have caught from cheating on him. He came with me to a doctor's appointment to discuss this. One of the first things he said to the kindly male GP was "She didn't bleed the first time." I felt my face burn so hot.  
So those red flags were flapping so hard now. Bright red sheets of blood covering the horizon. And yet still I ignored them.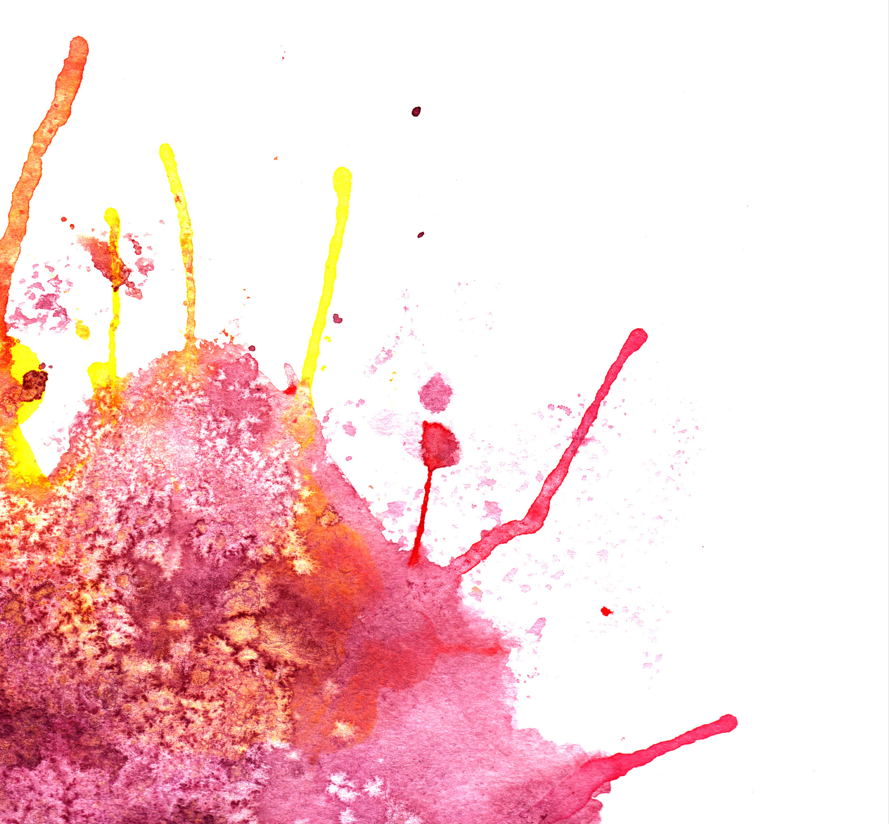 I went to university. On my first night, I went out with my new flatmates. I got a barrage of texts from James, bitching about how I was out having a good time and he was at home alone. He accused me of being about to cheat on him with one of, or all, of my flatmates.
I would go to university lectures, and come out to angry texts. I had to go out of my way never to be photographed near a male student, in case it ended up on Facebook.
I became miserable. I barely left my tiny room. One minute he was telling me he loved me and missed me. The next he was going insane because I had fallen asleep without saying goodnight – which meant I was probably fucking someone else.
I tried to split up with him so many times. He would say he was going to message my friends and family and tell them I'm a whore.
Or, he would cut himself.
Or he would threaten to report  my mum's boyfriend to the police.
One time, when I was paralytically drunk, my friend tried to kiss me. I remember him trying to kiss me. He got me home safe and tried again, and I told him to leave.
James exploded. Called me a slut, a whore. And I believed it. I absolutely believed it. I ended up in hospital after cutting myself so badly, and in a bizarre move had written the words "slut" on the walls of my room in my own blood.
James got on the train and came to see me. I knew that if I didn't get back with him he would make my life hell so I got back with him. I actually begged him to take me back on that occasion. Because in my head, living with someone who made me miserable was better than giving him the power to make me even more miserable.
And the gaslighting, the being called a slut, continued. I had no friends. The friends that I had were a "bad influence" on me. A couple of times he hacked my Facebook and sent abusive messages to a guy I had nearly dated years before, pretending to be me, then he deleted a bunch of my male friends from my Facebook. I was so confused why my friends kept disappearing from my timeline.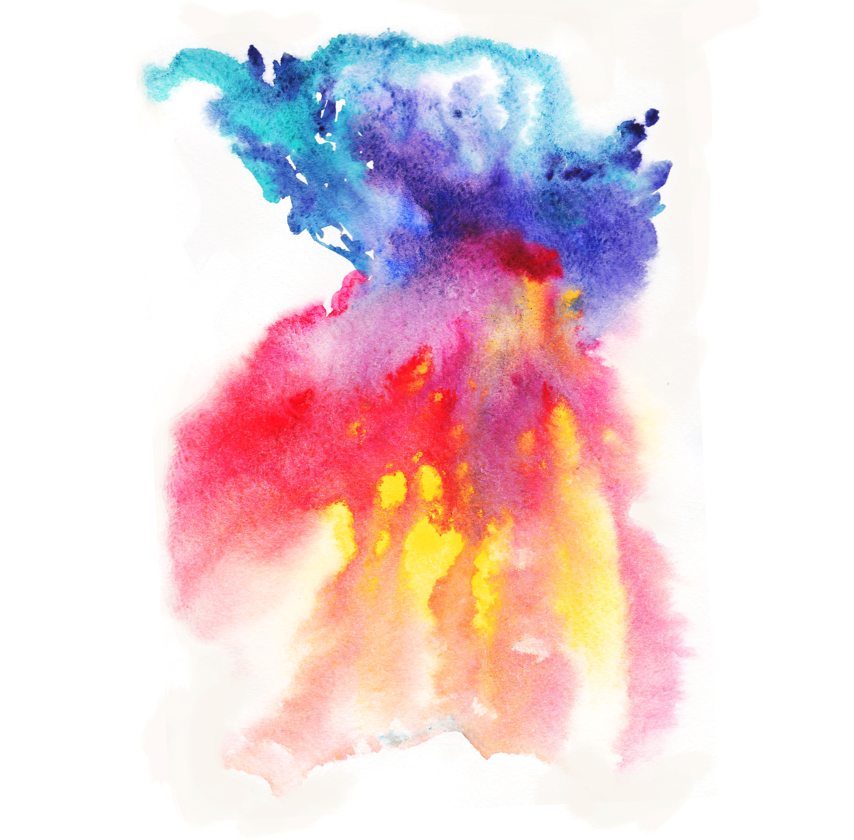 One time, we were out at a restaurant (I ALWAYS paid when we went anywhere) and I was zoned out looking over at the bar. James saw there was a male waiter in that general direction, who was bending over.
"You're looking at that guys arse." He spat. I wasn't.
Meanwhile, he was allowed to keep texting one of his female friends who he admitted had once tried to kiss him. He was allowed to put photos of himself looking handsome on Facebook, while he would get angry if I wore makeup. One time during one of our splits, there was a girl who kept commenting flirty things on his Facebook photos – he never blocked her. (I have since realised that was a fake account made by him.)
So what did I do with all these red flags flapping so fucking hard in my face I couldn't see past them?
I moved in with him.
Because I was trapped. Every single time I split up with him it was the same thing – hack my Facebook, threaten to tell everyone I'm a whore etc etc. A couple of times he pretended to OD on his antidepressants (I have since learned when you OD on Fluoxetine, you don't honk like a goose into the toilet for ten minutes then go play the Xbox). Police had to be called a few times because he would tell me he was going to the park across the road to hang himself.
Two years of it and I'd had enough, so I ditched him over the summer for what I hoped was for good.
Unfortunately, it wasn't for good. Because he battered me with texts. He was cutting himself. He was going out to buy a rope.
One night I was talking to my uni friend on Facebook messenger, the standard talk between girls after a stressful breakup. Being silly and flirty about the other boys on our course. Suddenly, the words "I read every word" appeared on my half of the chat. I had not written that.
My friend, who was actively chatting with me, expressed her confusion. I logged out, logged back in again. In my chat box, was written:
"You're a slut Sarah. You always were. And everyone will know it. You're disgusting."
James had hacked into my account again, and had been watching the conversation between me and my friend. And now he was typing for me.
I was horrified.
I didn't know what to do.
I changed my password and apologised to her. Our friendship tailed off. I have no doubt because of something he messaged her that I didn't see.
But eventually I had to go back to live in that flat I shared with him in my university city. And it was just easier, somehow, to get back with him. Because I didn't want anyone to think I was a slut, and I didn't want him to kill himself. I just wanted an easy life.
And worst of all, at this point I genuinely believed I deserved how he was treating me.
But it became worse still. During our split, I had been groomed by a much older man and had kissed him. I was single of course, but far as James was concerned it was cheating on him. Because we had got back together, I guess? He carved the word "slut" over my side of the bed, after slashing up all of my clothes and pouring water on my laptop.
Also during our split, I had called James while I was very drunk and had taken a bag of a "legal" version of cocaine. I was sobbing and crying because a few weeks earlier James had told me that most people who are molested as children become paedophiles themselves.
And now I was terrified that I was a paedophile.
That's what I had told him, through snotty sobs on the phone. I was so scared because I had noticed myself looking at children in a jealous way, and I didn't know what was happening to me.
Well, now he had that to blackmail me with too.
Every time we had an argument he told me he had recorded that conversation, and he was going to take it to the police.
I was so fucking scared, so fucking trapped.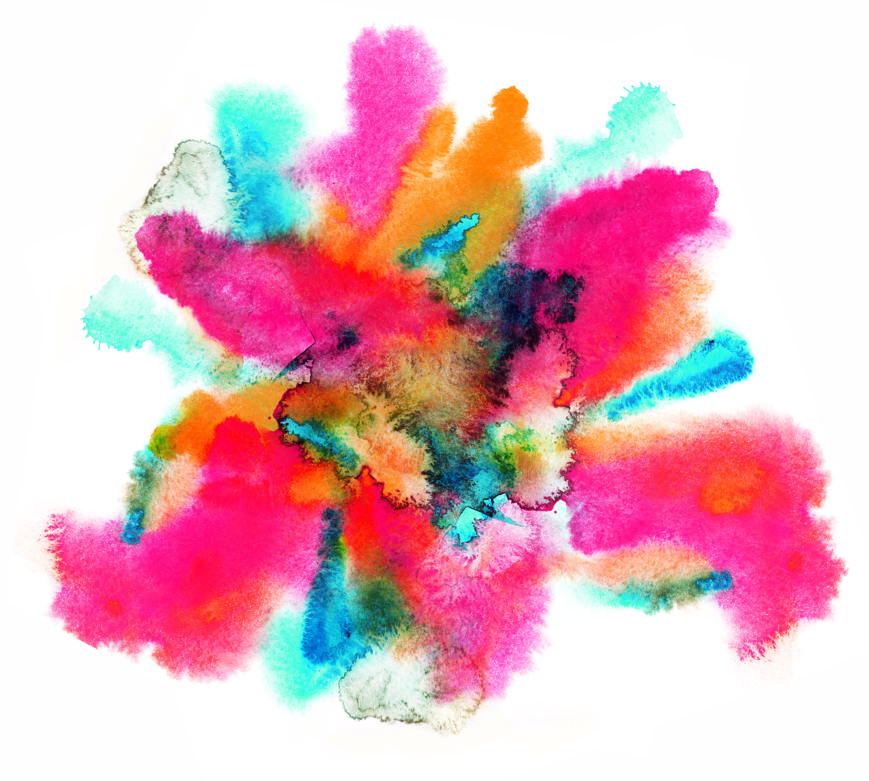 One time I got up before him and left for University, wearing low heeled boots. They clacked on the hard floor of the hallway. He texted me a short while later.
"I heard you're wearing heels, like a slut."
One time we were walking through the city. I was wearing a dress I liked.
"I like this dress." I said.
"I think you look like a slut." He said.
When I left university and moved back in with my dad, I wasn't allowed to get a job. My dad was pissed off, so I accepted a part time job at an after-school club.
One day, James texted me saying his sister had seen me in town with a man. I was furious with his sister, because I had been at work. I now realise, years later, James was talking shit. He was making that up as an excuse to accuse me. This was not uncommon for him.
Finally, after four years of living in this shitty relationship with a man who wouldn't let me see my friends, male or female – told me I would amount to nothing, that I was a slut, an attention seeker, that the sexual assault I had experienced was my fault; this man who I never cheated on and never even considered leaving for anyone else – hit me with the last straw.
I was back staying with my dad. My dad didn't like James. He never told me why, but I'm guessing my dad just generally thought he was a bit of a cunt.
In any case, James wanted to come over one time and I said no. Partly because my dad didn't want him there – but also, I really didn't want to see him. I absolutely hated him by this point. Despised him.
And that's when, via text, James accused me of wanting to cheat on him – with my own fucking dad.
He said I had an "incestuous relationship" with my own dad.
I exploded.
I texted him back angrily, demanding that he never ever contact me again. In that moment it didn't matter what he would say to my friends. It didn't matter what he would do to himself. In that moment I knew that for the last four years I had been at the beck and call of one of the most disgusting little boys I would ever know in my entire life, a boy who had controlled every aspect of my being to the point of changing my personality to better fit what he wanted in a female.
I pressed send. And I waited for the fallout.
And he didn't reply.
And nothing happened.
He didn't cut himself.
I didn't get a tearful message from his mother saying he had killed himself.
I didn't get any confused texts from my friends who had got emails from him detailing all my sexual deviances, my sexual preferences.
I didn't get a call from the police asking if I was paedophile.
I didn't have my mum on the phone, sobbing because the one person who she has left in her life had been taken in by the police.
None of this happened.
Yet I waited for it to happen.
I waited for weeks after for it to happen.
I waited for it to happen when I turned down giving my number to a cute guy I met in my village.
I waited for it to happen about four weeks after the breakup when I found James' Pinterest board with photos of him and his new girlfriend.
I waited for it to happen months and months later when I went to go hang out with one of my male friends James had banned me from talking to.
Six months after we split up I was so completely consumed with the fear of him telling the police about my mum's boyfriend, or reporting me for being a paedophile, or any of all that other bullshit, that I actually texted him to try and…I don't know, mitigate it.
I wanted to check that he wasn't still on the very edge of ruining my life even further, by reaching out an olive branch and…becoming his friend. People are friends with their exes all the time, right?
His fiancé replied. He didn't want to talk to me.
It was his final fuck you. His final show of how much power he had over me.
His fiancé was perfectly cordial – actually, she was quite sweet. It was hard for me to get across to her how I didn't want her new fiancé to do any of the shit I was deathly terrified he was going to do. I didn't want her to think her fiancé was the person I had known him as being. Who knows, maybe in those six months he had become a decent person.
But she was able to calm me. She said James didn't hate me, and he had said that we were both so young when we had been together. You know, six months prior to this conversation. But whatever.
I was grateful to her. I said goodbye, blocked the number and deleted it. And I felt great for the first time in a long time, because my ex – now happy in a new relationship – surely wasn't going to ruin my life!
Except the fear was still there.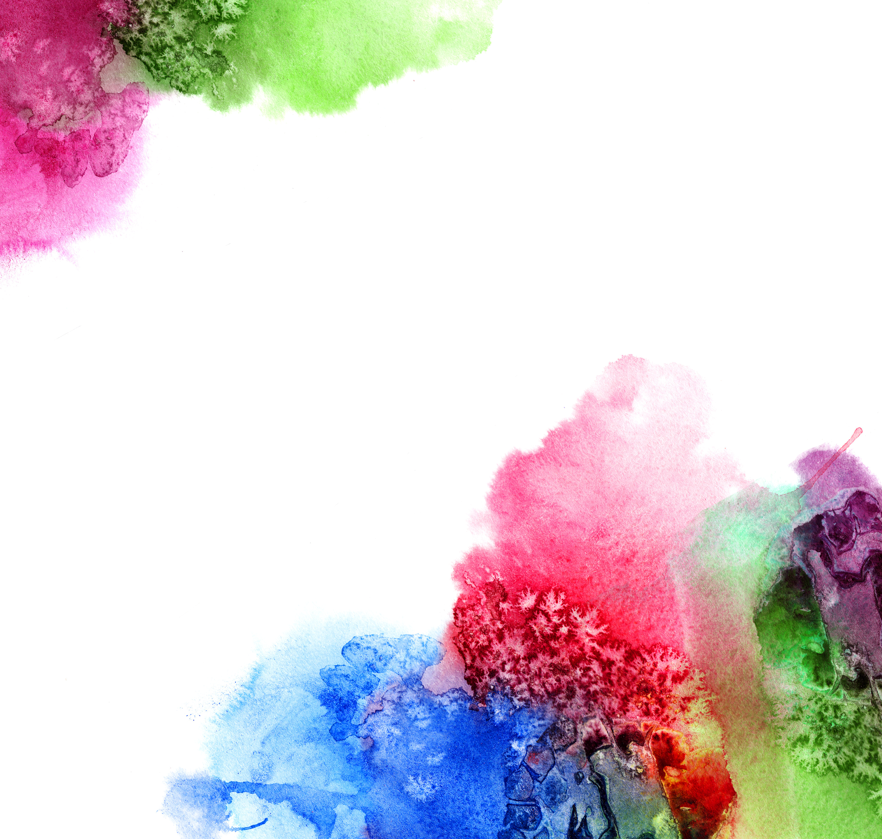 Shortly afterwards, I got a comment on my StarNow profile.
"Give it up love. You look ridiculous, and your voice is mediocre at best. Give it up now and get a real job."
Exactly the kind of thing James would have written. In fact, exactly the kind of thing he HAD written – to me during an angry episode, to my friends when he had hacked my Facebook and was pretending to be me in their messages.
Of course it wasn't him. But the fear came back. Hard. And I was still waiting for him to show up and start ruining my life for fun.
I waited for it to happen when I got a boyfriend.
I waited for it to happen when I got my first proper job.
I waited for it to happen when I heard James was married.
And now, ten years later, I wait for it to happen.
I still am terrified he is going to ruin my life.
I am in therapy now. I haven't even started to scratch the surface. I know that person that I was in that relationship with doesn't exist anymore, and I am deeply grateful for that – I don't want anyone to go through what I went through.
But James's mark on me stays. I still have nightmares. I remember the sex acts I didn't want to do, but did just to try to convince him I wasn't cheating. I have dreams about cheating on my most recent ex – because James told me I was cheating so often I genuinely started to believe that I was.
My relationships have all been a mess. Because of me. Because of how I am still grieving that bright, clever and beautiful 18-year-old girl who had so much promise, who could have done so much; but had her wings clipped by a boy.
I thought that was how relationships were supposed to be, and how I deserved to be treated.
So when I got a boyfriend who wasn't a gaslighting psychotic mess, I didn't know what was happening. I assumed he was cheating on me, I assumed I wasn't good enough for him, I'd keep splitting up with him because what's the point in being with anyone if I'll just be cheated on? And I would be an bit of a bitch to be honest. To men who just wanted to love me.
But I am ready to heal.
I don't want to be scared of James anymore.
That's why I have written this blog post.
I know no one is really going to read it. But my words are out here now, in the ether of the internet. This is me, putting my experience out there just in case he decides to show up at some point in my career and try to fuck everything up.
I know he won't actually do that, especially if he's happy in his own life now.
But I'm still so so scared.
So scared.
But more importantly, my words are out here because there is a chance that someone reading this, of any gender or sexuality or whatever, is experiencing this kind of relationship right now. Or they are trying to heal from it.
I want you to know, my darling, you are not alone.
And you deserve to be treated with love.